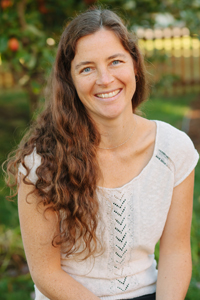 Jessica Neebe
Director and Co-teacher
Jessica discovered Montessori at the turn of the millennium when looking for early education for her two children.  After serving as a PhMS board member and administrative assistant, Jessica trained at the Montessori Institute Northwest and received her AMI primary certification.  As a classroom guide and school director, Jessica's compassion and empathy for children and their parents is apparent to all. Her ready laugh and ability to juggle many tasks at once astounds her co-workers on a daily basis.  Jessica and her partner live in a woodsy area of Philomath where she raises chickens and other livestock, gardens, preserves its bounty and occasionally leaves it all behind to go camping.  Jessica is an active community-member, participating in 4-H, Grange and other groups.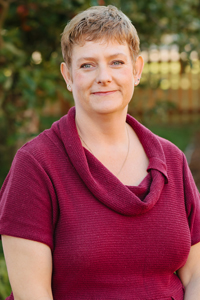 Doni Manning-Cyrus
Co-teacher
Doni received her training from AMI and has been employed as a Guide since 1988. Her background in theater makes her storytelling irresistibly compelling. She happily shares her love of animals and song with the children and her quick ear for languages allows her to share foreign phrases from any country we may study. She respects the young child's struggle to do things for him/herself, providing the smallest help possible and sufficient time for each child to master their challenges.

Rachel Gregg
Classroom Assistant
Rachel Gregg is a Philomath native who left our area to pursue life in glamorous locales including New York City, Miami and eight years in West Hollywood working in fashion and acting before returning home to raise her son.   Rachel is a Nutritional Therapist and the mother of a little boy named Olivier.  Rachel finds that her work in our classroom dovetails beautifully with the rearing of her own child, giving her much to ponder philosophically and many ideas for her son's home environment and daily activities. Rachel enjoys bike riding, dancing, music and literature.  Children respond warmly to her friendly and relaxed energy.

Christi McLaren
Administrative Assistant & Bookkeeper
Christi is a long-standing alumni parent whose daughter graduated from the PhMS program. She has a BA in Education & Community Health and experience working in crisis counseling and case management. Later, she home schooled her daughter through the elementary and middle school years. For the past decade, she has been a member of the Oregon Ki Society where she is a Ki-Aikido instructor, the communications officer, and bookkeeper. She is also a professional organizer who loves to help people experience the freedom and joy which comes from a well-organized home and life. Christi is pleased to join the PhMS team, and she is looking forward to utilizing her skills and talents in this new capacity.