Per Senate Bill 895, we are required to post immunization records for each individual vaccine required by state law, as well as inform families twice a year. Below are our current immunization statistics.
PhMS Immunization Rates for Enrolled Preschool Age Children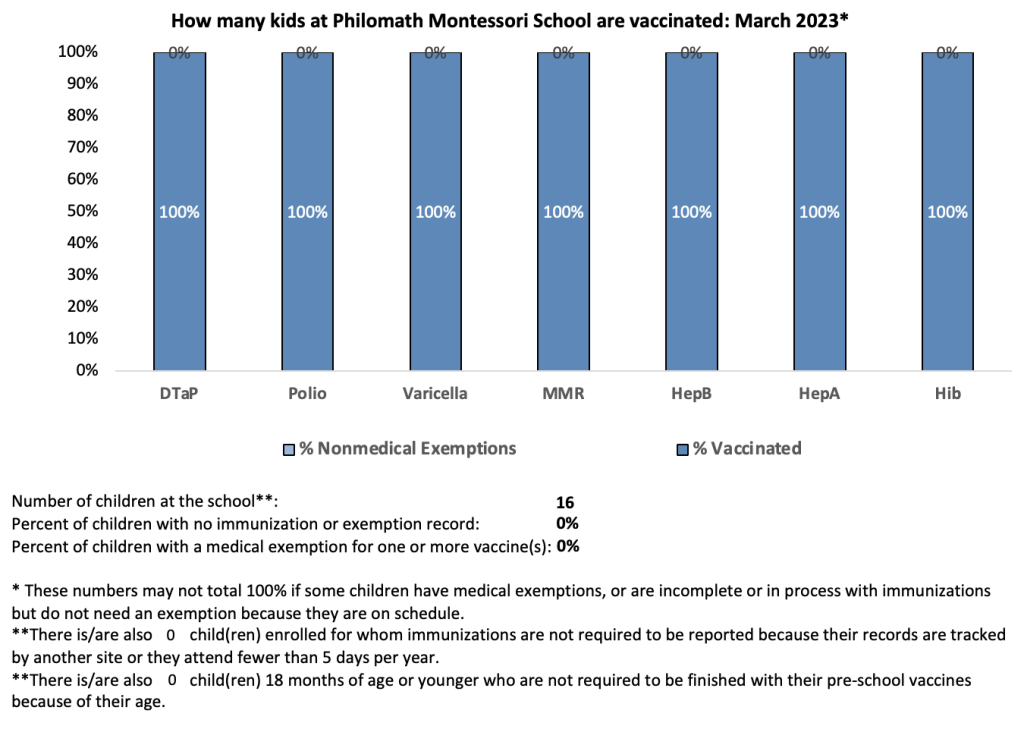 PhMS is not required to provide Immunization Rates for enrolled school-aged children based on enrollment numbers.
Local Area Immunization Rates
BentonImmunizationData_April_2023